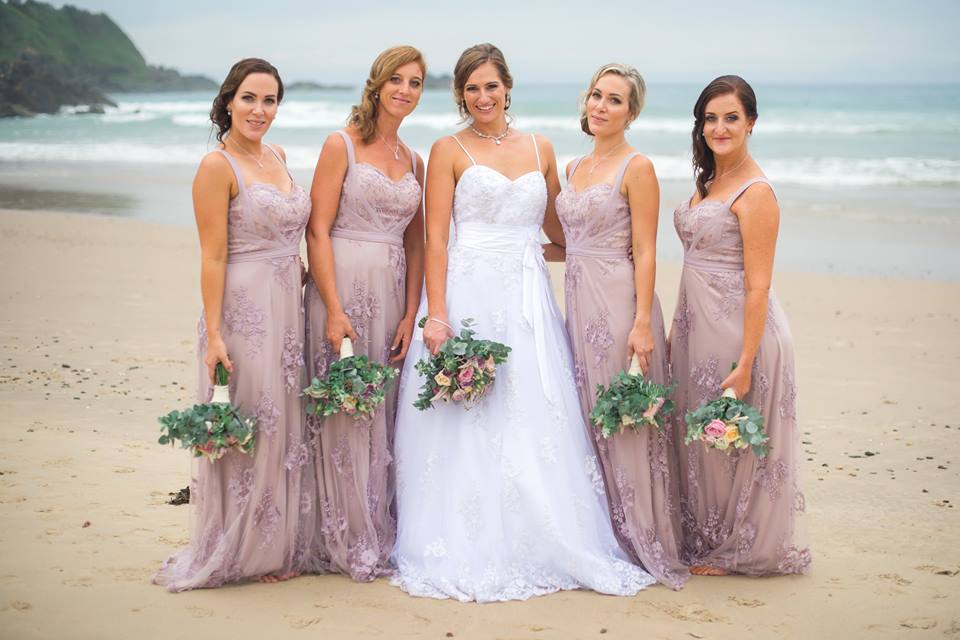 Thank you so much Leah for helping me find the perfect wedding dress for my special day, for finding the perfect bridesmaids dresses and for everything else you did to help! (from major alterations to minor counselling lol)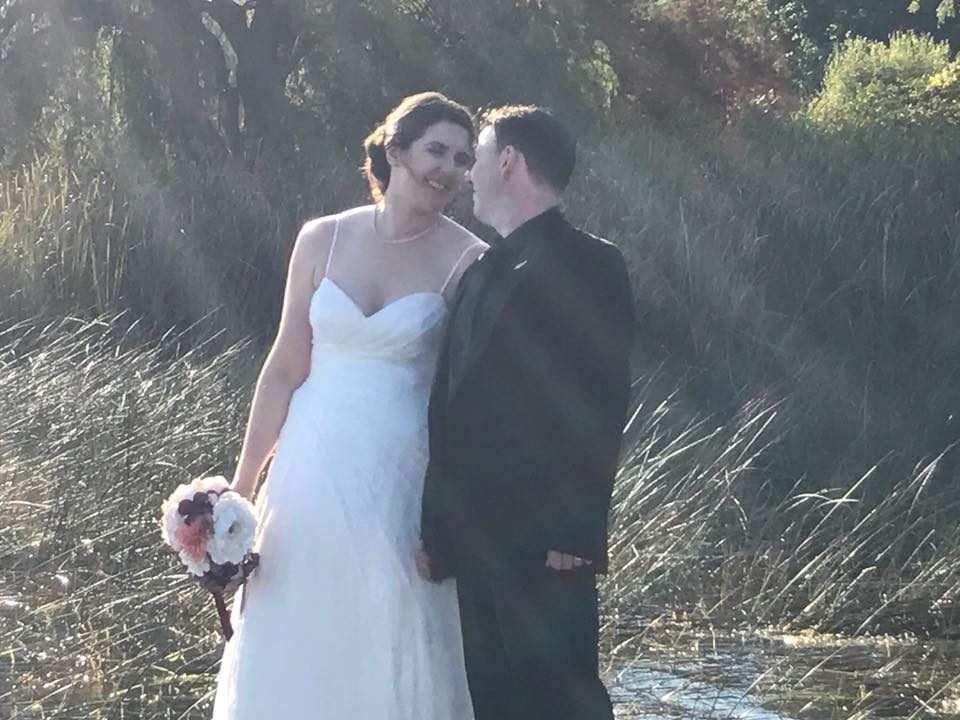 My wedding dress purchasing experience could not have been better! I received excellent advice on sizes and whether a longer length would be required before purchase. It was wonderful to be able to choose from a large selection of affordable and beautiful dresses. I was so happy with the end result. Thank you!!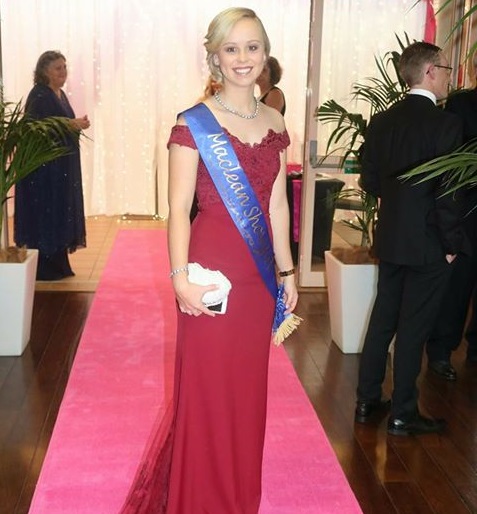 Thank you so much to Leah from Lasting Impressions Grafton for making me feel a million dollars on my special night at the Miss Showgirl Zone 1 Finals!
My last minute dress choice was made so easy with your amazing sewing abilities, confidence and super customer service! I will be sure to come back when i next need a gown!! Xo — feeling grateful
Leah is always extremely friendly and helpful! She has an incredible range of stock and perfectly works to suit the customers needs. Not only is she amazing at her job, but her tireless hours reiterate her commitment to her customers. I couldn't ask for anyone better for my formal wear.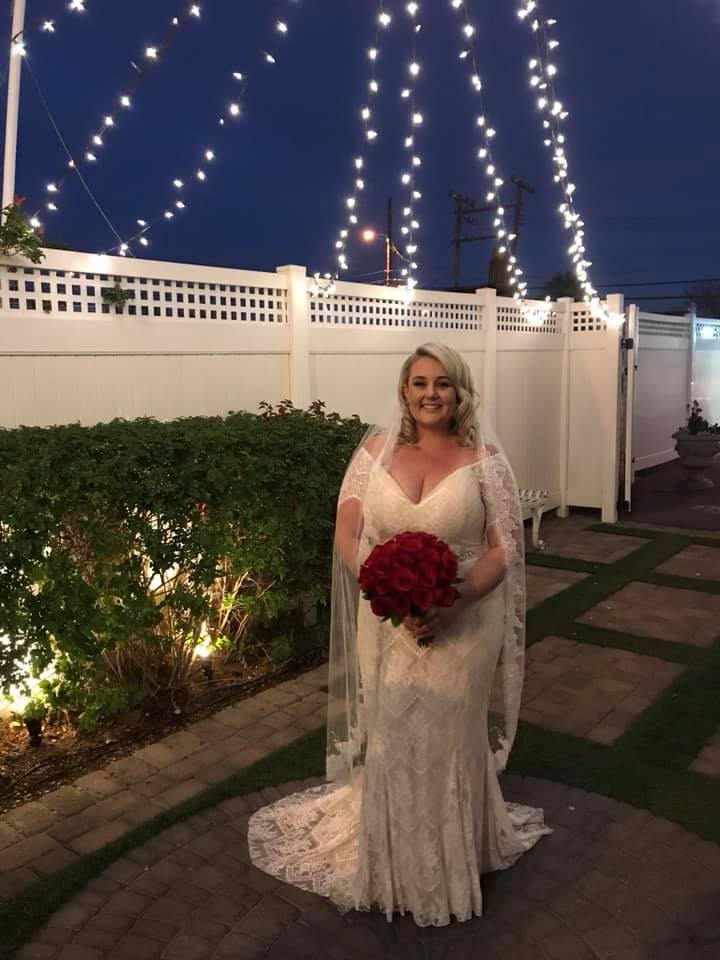 10/10 quality service, Amazing support and lovely friendship. Thanks for everything Leah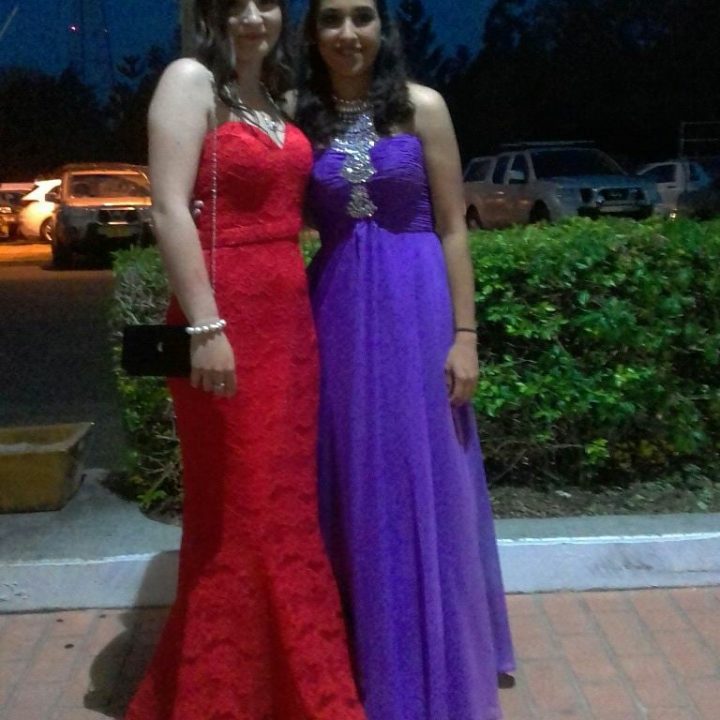 My daughter got her yr 12 formal dress from here n i couldn't recommend a better place or person to buy from! Absolutely wonderful help!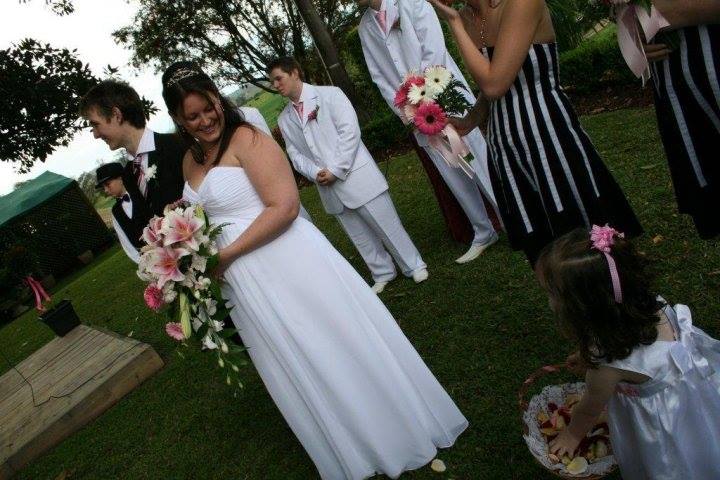 As promised! A huge thank you to Leah for all her help when choosing my dress. Not only did we have a last minute change of plans but she altered my dress beautifully. Cant recommend her enough for all formal and bridal needs.
Leah at lasting impressions omg !! My dream wedding dress was absolutely everything i desired it was affordable it was elegant it was beautiful . Talking to Leah about my dress right up until the last week as my mil was having to be in an out of hospital we were running out of time to get it hemmed within a week it was done thank u Leah so so much you are an amazing spirited women !! Could not recommend going to lasting impressions in grafton an seeing Leah wether its for your wedding , formal or just a dress for a date she is your go to lady 😀 💗💗 thank u so so much Leah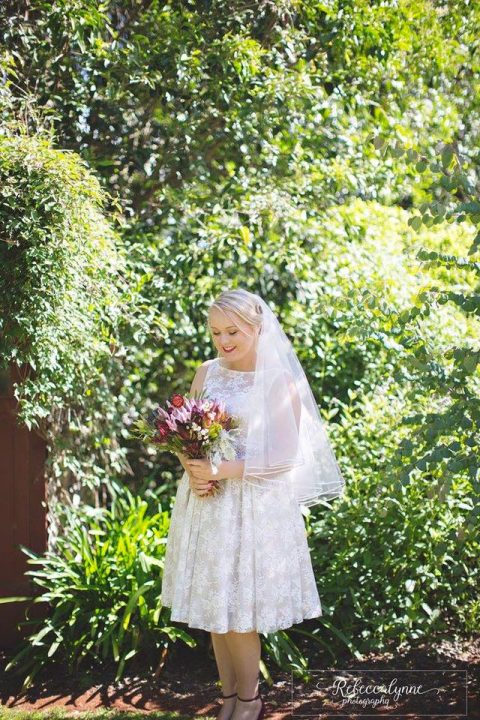 I just want to say a huge THANK YOU to Leigh! You were the solution to my dress dilemma, and knew exactly what I wanted. 10/10 recommend Last Impressions in Grafton.  And your perfect dress might not even be in the bridal section!! (I know mine wasn't)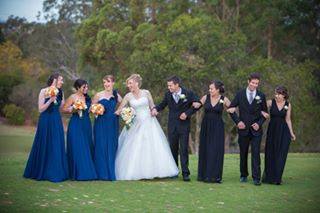 My beautiful wedding dress and my three bridesmaid… where all purchased at leigh's store.. A big thank u, for all your time and effort.. u put in behind the scenes with alterations. Our special day was beautiful because we have a wonderful lady in the right job serving the community of grafton and beyond….. the photo was taken by adam hourigan. thanks a million… kate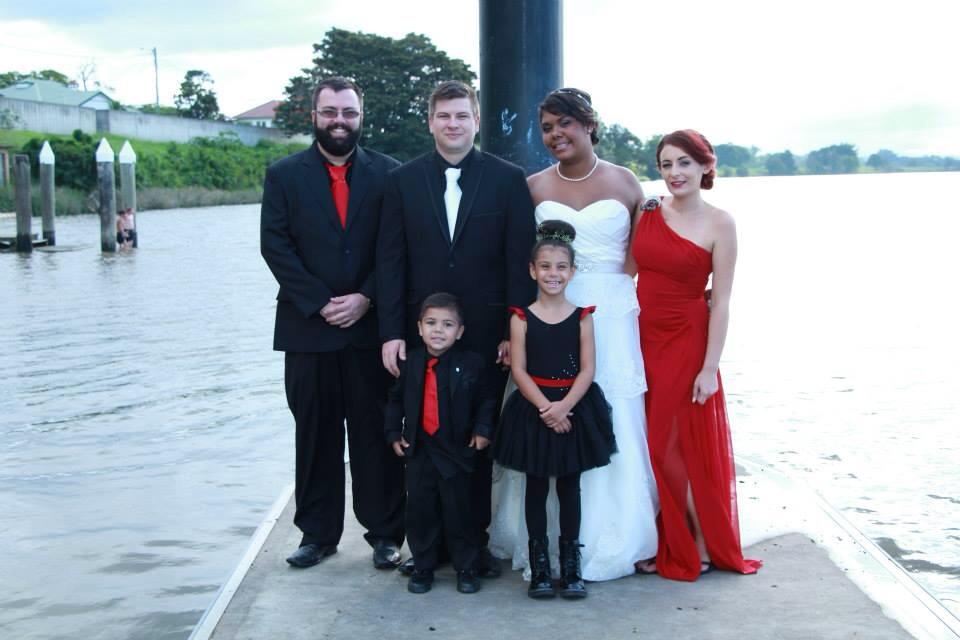 I just want to say a huge THANK YOU to Leigh! You were the solution to my dress dilemma, and knew exactly what I wanted. 10/10 recommend Last Impressions in Grafton.  And your perfect dress might not even be in the bridal section!! (I know mine wasn't)A Big thank you to Leah, she was nothing but helpful and patient with me leading up to my big day. I purchased my gown and my maid of honor gown from Leah. She altered my flower girl dress with the capped sleeves and sash, handmade my ring boys tie and didn't bat an eyelid when I ran to her in panic 3 days before the wedding and said "OMG I FORGOT TO BUY A TIE FOR THE BESTMAN." My day was wonderful! Thankyou sooooooo much! <3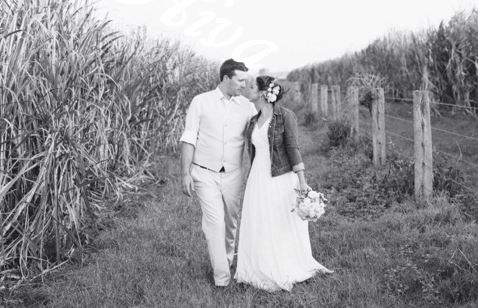 Thank you so much for my wedding dress, and all the final adjustments so close to the big day, it was perfect! X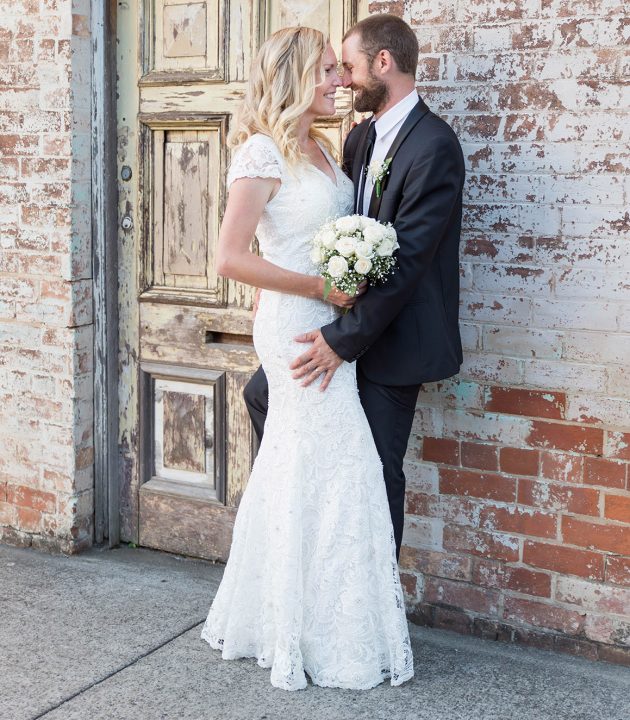 Thank you Leah for the absolutely stunning wedding dress and excellent service that you provided. Your range and value of stock is of the highest quality, and I was happy to be able to purchase what I was looking for locally. Your time and effort for the fitting and hemming of the dress was much appreciated and your service helped with making my wedding day so special.
I found the most stunning and affordable bridal dress at Lasting Impressions. Leah has a big variety of bridesmaids and wedding gowns to meet every girls need. Leah helped me find the perfect style, and did an incredible job with my alterations and veil. Leah is professional, quirky and very talented at what she does. We are very lucky to have an incredible range of beautiful gowns in Grafton. Thank you Leah for helping me find my dream dress! It was beyond perfect. Thank you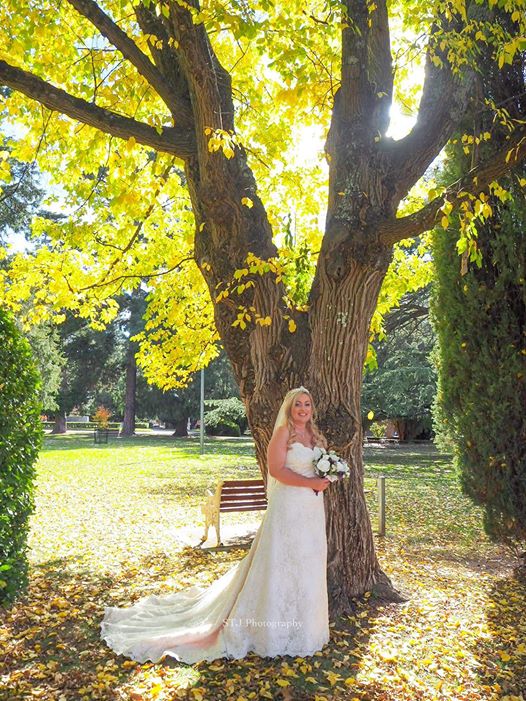 Would like to say big Thank you to Leah for my beautiful Wedding Dress. Your advice on what best suited my body shape was Amazing!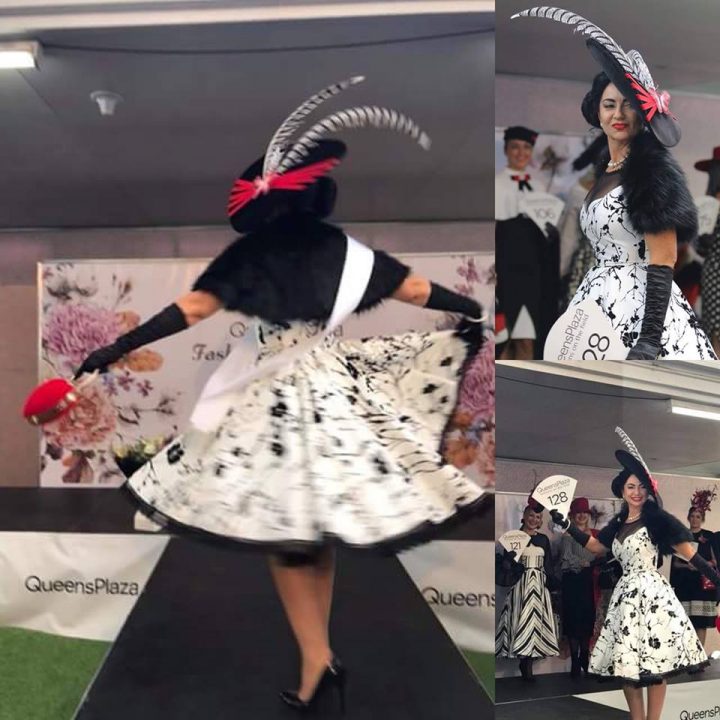 Absolutely Brilliant high quality fashions and alterations. Superior Customer & Customer Loyalty. There is no better than Lasting Impressions. It is the only Fashion Outlet for your needs.
Leah found me the perfect dress to suit my figure and she listened to what I wanted! It was such great quality and was at an amazing price! Nothing was ever too much trouble for Leah and made my time so easy leading up to my wedding with her flexibility to work around me for dress fittings etc. We are so lucky to have her locally! It made my day even more special! Thanks Leah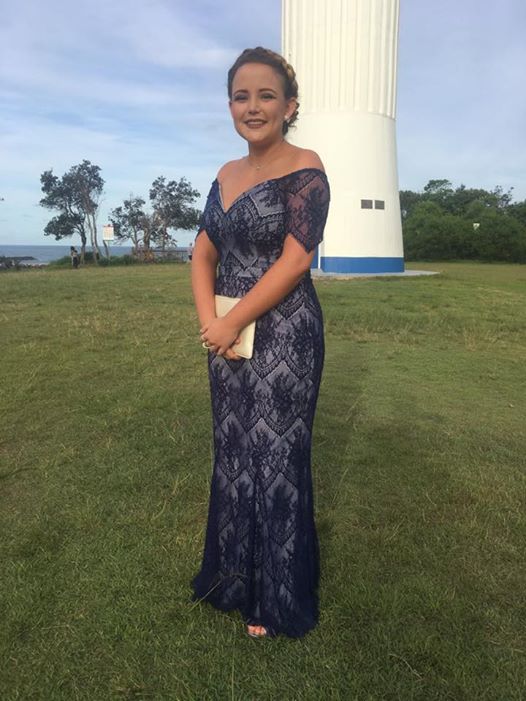 Thank you Leah for helping me chose me dress for my formal, I loved it and so did everyone else.
I love this place, I was one of the brides who got screwed over by nadia wells the wedding coordinator 5 weeks before my wedding and I had no bridesmaids dresses, jewellery and my dress still needed alterations. Not only did she do all of this but she did it with a smile on her face and a spring in her step she was amazing and kept me calm through everything. After all I have been through she made everything seem better. I have done the unknown options for a wedding, and I believe with all of my heart that it is so much better to go with what you know and trust. Lasting Impressions Bridal and Formal Wear (Grafton) is the best.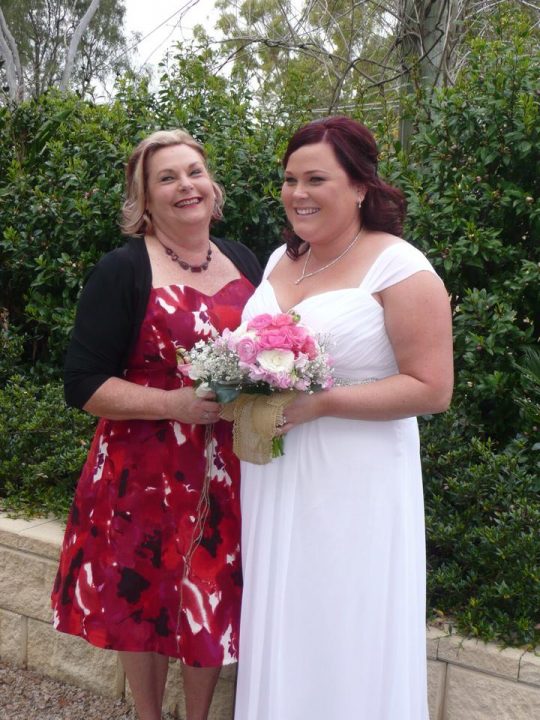 Paula (Mother-Of-Bride) and Shelby (Bride)
Who says you have to go out of Grafton to be beautifully outfitted for the event of a young woman's life? Leah's customer service, creative flair, ability to interpret personal preference, huge array of stock, professional sewing talent and smiley no fuss attention to detail is second to none and far outweighs that which we experienced in other towns during our search for THE dresses. One very happy Mother of the Bride and ecstatic Bride who were overwhelmed with the compliments from family and guests.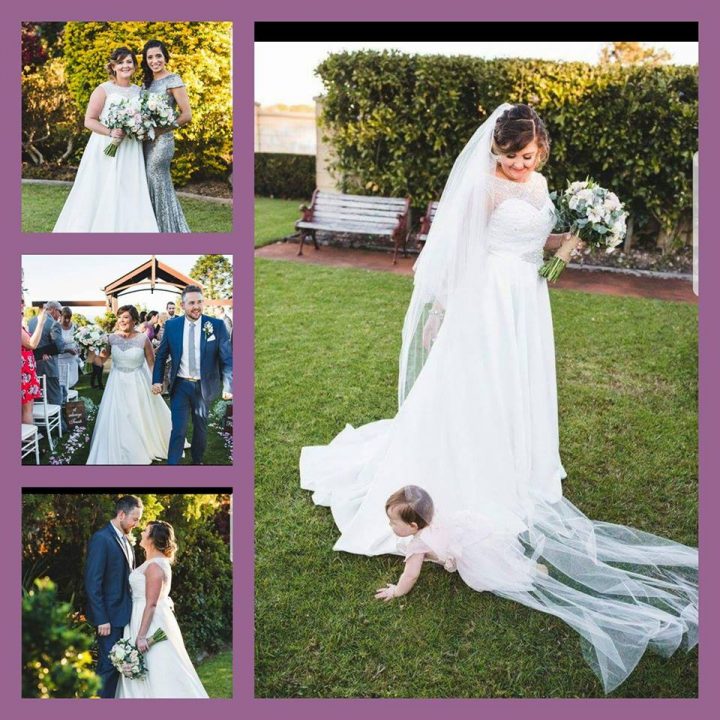 Thank you so much for helping us have the most wonderful day ever. Your patience, understanding and flexibility made everything so easy. Thank you so much.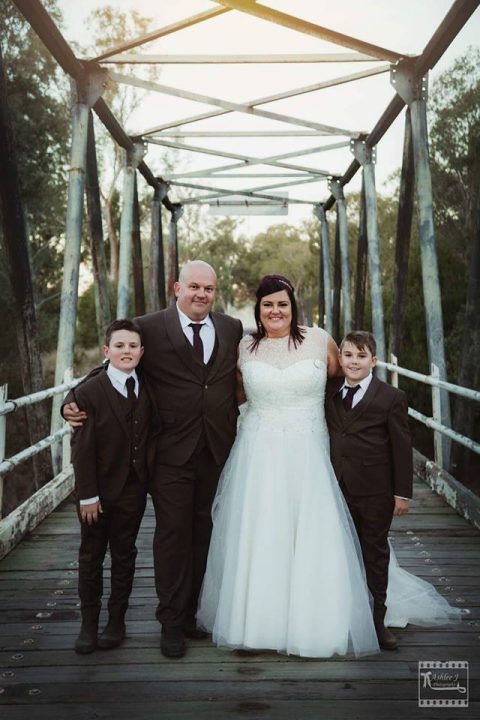 Thank you Leah for my beautiful dress it was perfect, I truly did feel like a princess for the day